Kanara Industries Association(KIA) has been chosen as one of three Industrial Clusters (IC) for STRIVE (Skills Strengthening for Industrial Value Enhancement) in Karnataka.
STRIVE is a World Bank funded project under which KIA-IC would train apprentices and place youth in various Industries in Dakshina Kannada. Students not only get hands-on experience at various member establishments including a stipend ranging from Rs.7500.00 upwards but also get technical and behavioural training and are prepared for the National Apprentice Certificate (NAC) issued by Government of India. Subsequently they are offered placement at the member establishment if found suitable.
Over 80 Industries under KIA-IC have issued support letters to KIA-IC to place apprentices in their Establishments. Already 48 apprentices are placed in different establishments with a target of training and placing 200 apprentices under this project in one year's time.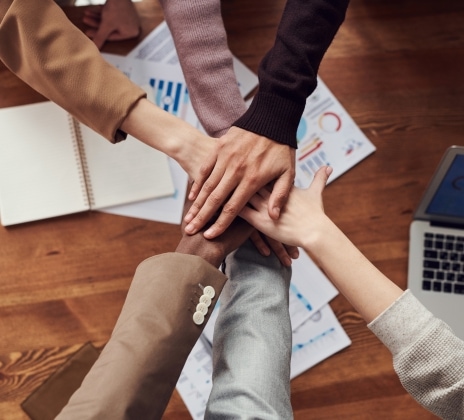 Register For Strive Programme
Under the STRIVE Project, KIA-IC has been approved to place apprentices for 5 trades, namely Fitter, Electrician, Welder, Mechanic Motor Vehicle, PASAA (Programming And Systems Administration Assistant). PASAA is a job oriented trade where preference is given for female candidates. A pool of candidates from rural Dakshina Kannada are ready to be placed under PASAA trade.
ESTABLISHMENT APPLICATION
What's New : BASIC TRAINING CENTRE (BTP)
Basic Training Centre is where training on trade along with soft skills would be provided for youth who are school dropouts after 8th Std and upwards to enable them to pursue gainful employment. Trained youth would be placed for jobs under KIA-IC member Industries.
STRIVE ORGANISATION STRUCTURE
The project STRIVE is led under the able leadership of a few of the industry leaders in KIA-IC. For smooth execution of this project we have formed three committees namely Governing Council, Works & Procurement Committee, Grievance Redressal Committee. Governing Committee:
STRIVE – Governing Committee
| Name | Role | Company Name |
| --- | --- | --- |
| Prakash Kalbavi | Chairman | Kalbavi Cashews |
| Ajith Kamath | Secretary | Ajith Enterprises |
| Uday Kumar Naik | Treasurer | Durga Motors Co. |
| Athmika Amin | Member | Brahmas Engineering and Construction Co. Ltd |
| Pramod Kamath | Member | K Subraya Anantha Kamath & Sons |
| Anil G Nayak | Member | Nayak Rolling Shutters & Engineering Works |
| Subraya Pai | Member | Shree Venkatshwara Processors |
STRIVE – Goods & Works Procurement Committee
| Name | Role | Company Name |
| --- | --- | --- |
| Gautham Krishnan | Chairman | GWASF Quality Castings (P) Ltd. |
| Ganesh Koran | Secretary | Elite Engineering Industries |
| Tukaram Prabhu | Treasurer | MMP Cashews |
| Robin Jose | Member | S R Propellers Pvt Ltd. |
| Amith Ramachandra | Member | Chiramith Precision (India) |
| Swapna | Member | Lamina Suspension Products Ltd. |
| Amith | Member | Amith Cashews |
STRIVE – Grievance Redressal
| Name | Role | Company Name |
| --- | --- | --- |
| Jeevan Saldanha | Chairman | Spectrum Industries |
| Arun Padiyar | Secretary | Vinayaka Engineering Works |
| Jayakar Shettigar | Member | Gurucharan Industries |
| M D Poojary | Member | ND Sons Engineers |
| Purushotham Prabhu | Member | Phils Heavy Engineering Pvt Ltd |
| Surya B | Member | Srisun Engineering |